North Alabama boasts stunning waterfalls, primarily fed from the flowing waters of the Tennessee River Valley. Enjoy hiking trails, have a picnic with your loved ones, swim, and take a sip of your favorite refreshments as you relax with the scenic views surrounded with lush vegetation and wildlife. If you want to experience the beauty of nature, then you should visit these falls.
1. Coldwater Falls at Spring Park
Coldwater Falls is a man-made centerpiece of Spring Park, Tuscumbia, that stands 42 feet tall and 80 feet wide. The falls is made up of more than 2,000 tons of sandstone and flowing water of 4.3 million gallons per day. Although man-made, the falls is definitely worth to be included in your bucket list.
2. Grace's High Falls
Looking for a tranquil place to spend the afternoon? Then you should visit Grace's High Falls, a 133-feet seasonal fall across the canyon. You will appreciate the beauty of the falls as it cascade off a series of cliffs. However, the waters do not flow often in summer so make sure you visit when there's been recent rain.
3. Kinlock Falls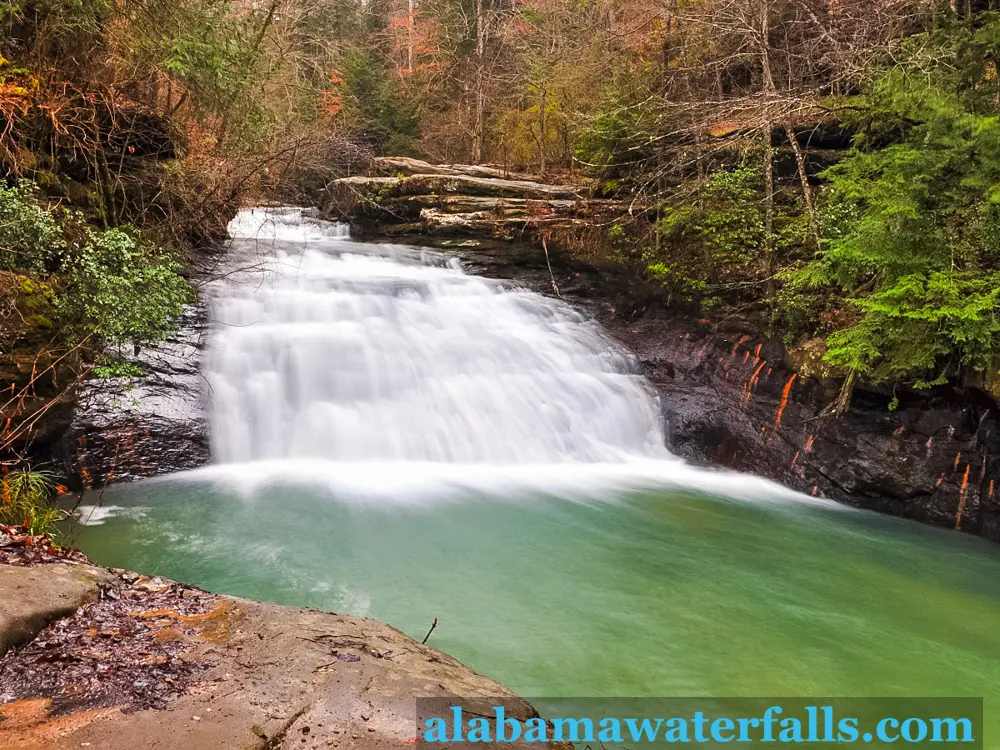 Kinlock Falls
is a 15-feet tall and 20-feet wide cascaded waterfalls that offers the perfect spot to swim and relax during the hottest months. Since it is a very short walk from the main road, your trip to the falls will be mostly spent on swimming or sightseeing. This is one of many cool sites in Bankhead National Forest you can visit while you're there.
4. Little River Falls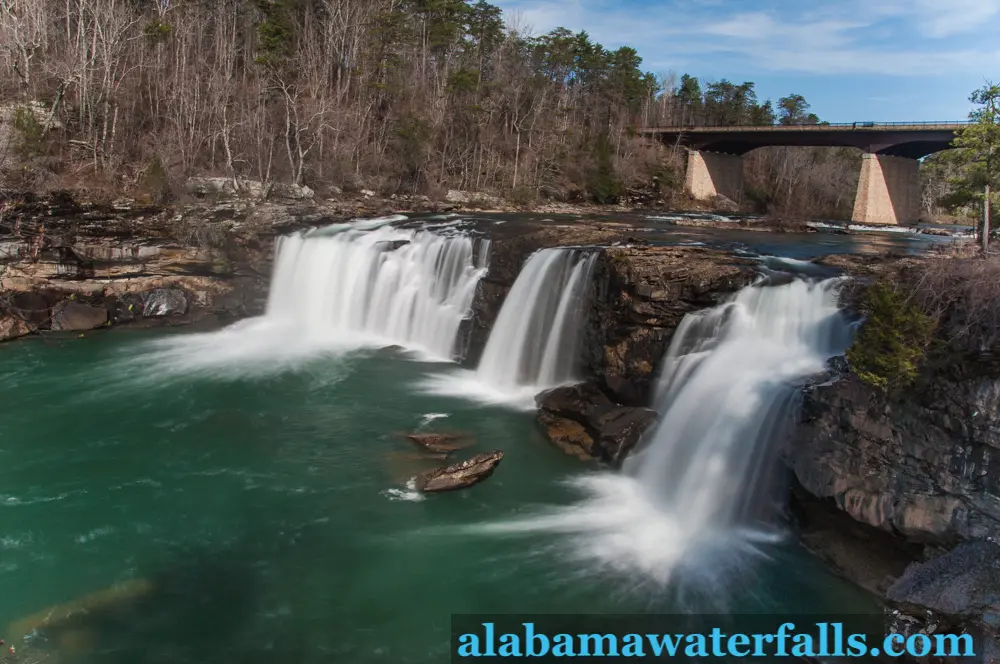 If you are planning for some sightseeing at Little River Canyon National Preserve, then you have to start with
Little River Falls
. The 45-feet tall falls is popular for swimming and cliff jumping during summer and you don't even need to hike for long just to reach this spot. It's just off of the highway with a paved path and boardwalk.
5. Mystic Falls
Mystics Falls is a popular one-mile hike in Rock Bridge Canyon Equestrian Park. There are camping areas and picnic tables near the falls so you can unwind while you listen to the falls and view amazing rock formations. An added bonus, the place also offers 35 miles of horse trails. This makes the falls perfect for both hikers and horse lovers!
6. Pisgah Gorge Falls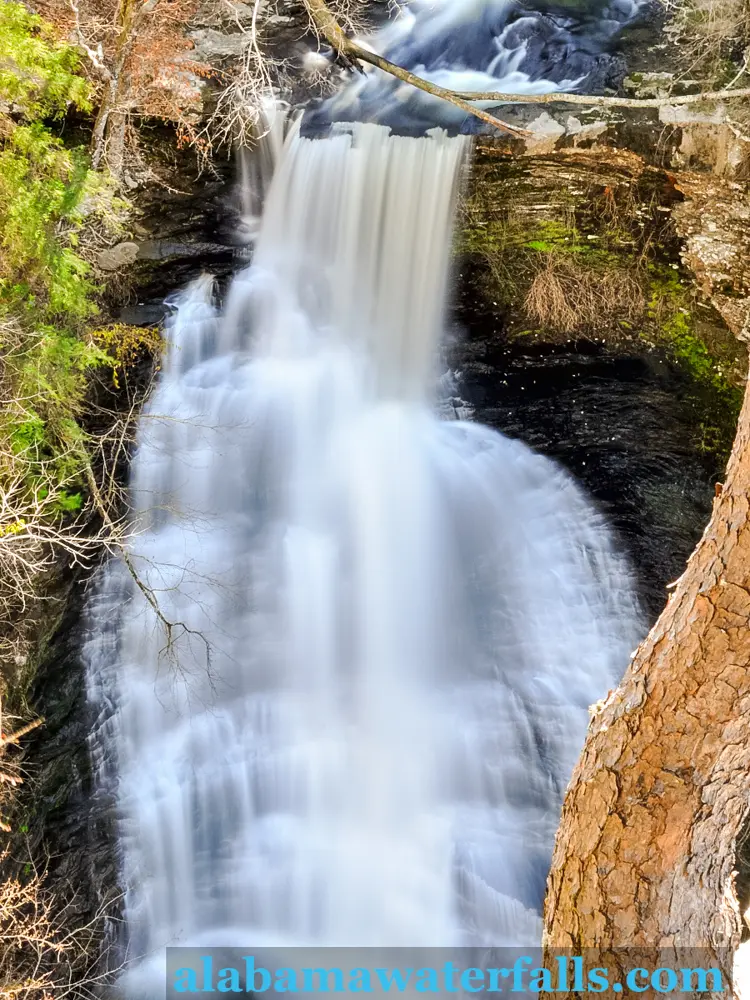 Located in Sand Mountain in northeastern Alabama, Pisgah Gorge Falls is a hidden gem that features two large waterfalls that are 100 feet tall. To access the falls, you can start at the backend of Civitan Park and follow the moderate trail to the gorge.
7. Turkey Foot Falls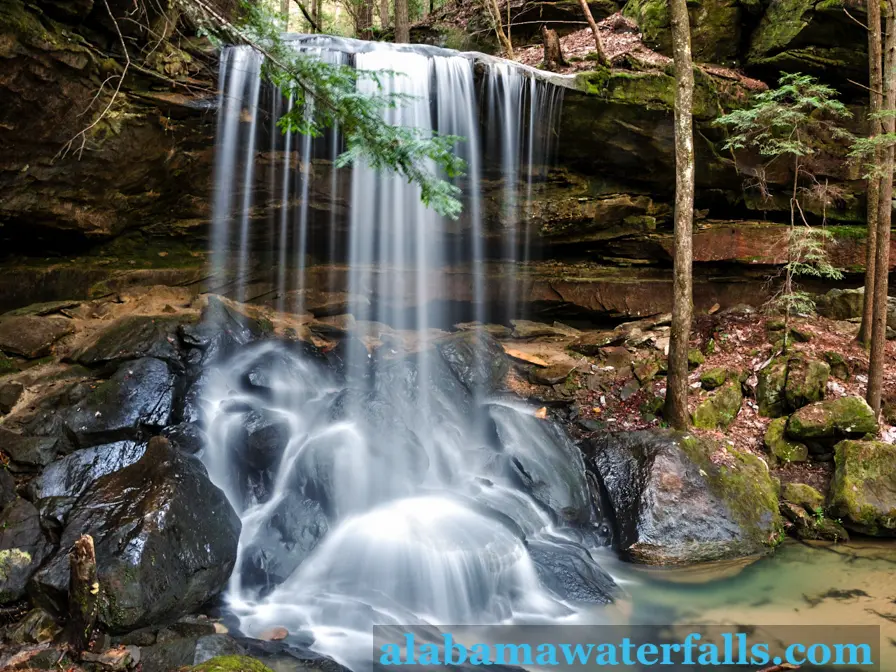 Turkey Foot Falls
is the ideal destination for those looking for an attraction near the Sipsey River Picnic Grounds in Bankhead National Forest. You can access this spot with a 30-minute hike from the nearest parking area. Moreover, visiting Turkey Foot Falls will also give you a chance to visit other nearby attractions like Mize Mill Falls.
8. DeSoto Falls at DeSoto State Park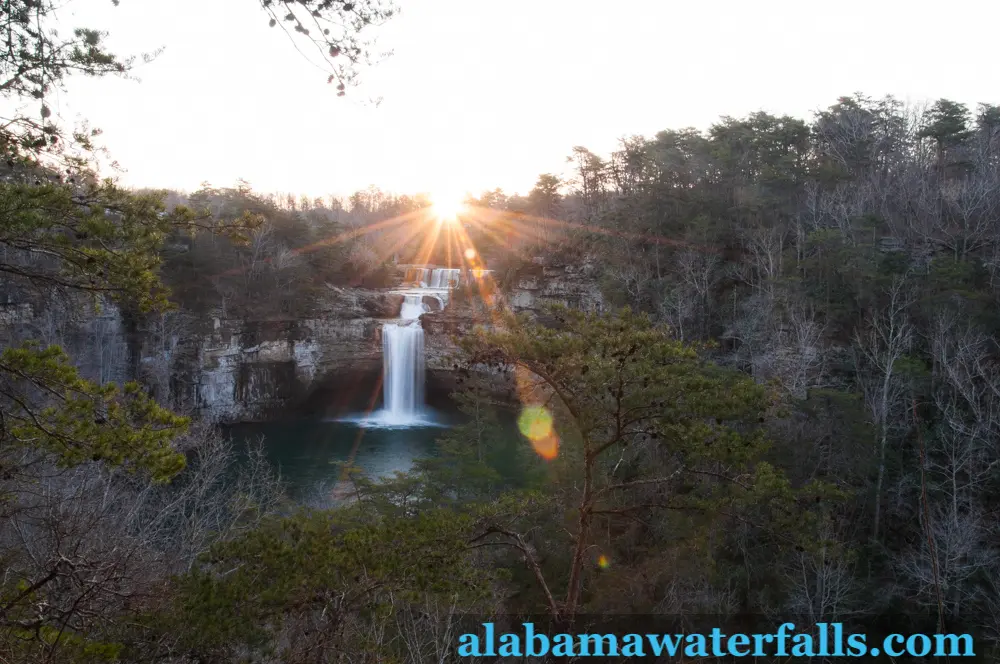 Covered with seasonal wildflowers, greens, and dense woodlands, the 104-feet DeSoto Falls is something you shouldn't miss on your visit to DeSoto State Park. There are many activities you can do near the area, such as camping, hiking, swimming, and many others.  This is one of the most impressive waterfalls in the state after a bit of rain!
9. High Falls
High Falls is a centerpiece at High Falls Park. The 35-feet fall is a natural bridge with 25-feet span of rock featuring an eroded large arch. The nearby park offers you vistas to relax and view the falls and creek.
10. Lacefield Falls
Cane Creek Canyon Nature Preserve boasts its beautiful falls, the Lacefield Falls, within its 700-acre protected area in the Little Mountain region. Apart from this stunning swimming hole, you can also enjoy other attractions like the rock shelters that used to be homes of early native Americans, lush gardens and wildflowers, deep cliff shelters, and sandstone bluffs that are centuries old.
11. Mardis Mill Falls
Mardis Mill Falls
is a popular swimming hole that falls just 10 feet but very wide. You can access this cascaded falls 45 minutes from Birmingham, making it a perfect place for a day trip. You can even visit nearby falls like Welti Falls, Thompson Falls, and Noccalula Falls to hit several attractions in one day.
12. Noccalula Falls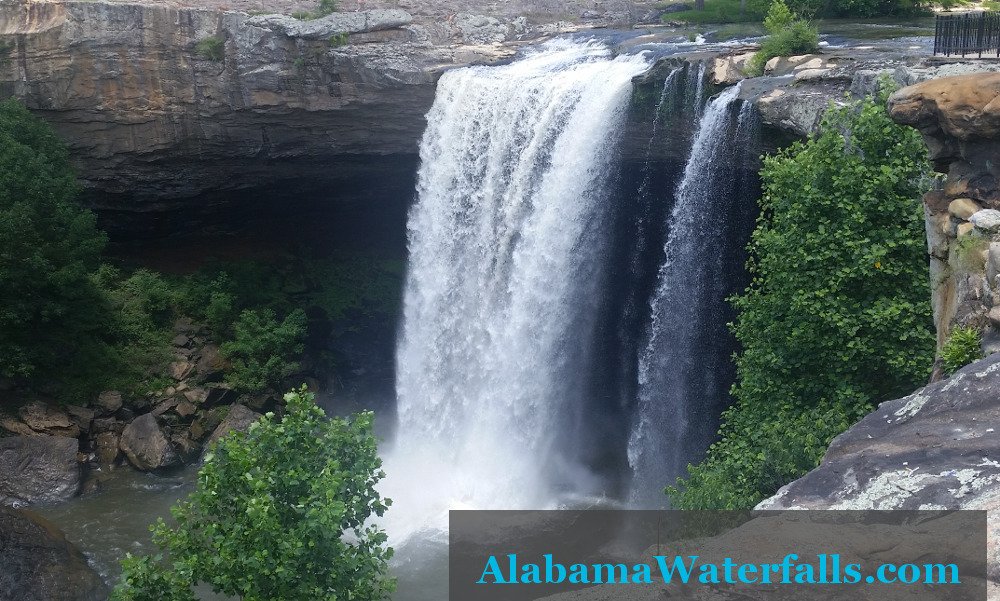 Noccalula Falls is a 90-feet cascaded falls flowing into the Black Creek ravine. Aside from this beautiful falls, Noccalula Park also offers other attractions like the Gilliland-Reese Covered Bridge, botanical garden, nature trails, pioneer homestead, picnic areas and campground with over 120 sites.
13. Rainbow Falls at Dismals Canyon
Rainbow Falls is an attraction at Dismals Canyon with a 15-feet drop of clear water. Aside from the falls with moss-covered rocks, the areas surrounding the falls also offer scenic views of pristine wilderness, wildflowers and romantic cabins. Overall, this place is a perfect getaway for hiking, camping, swimming, and relaxing with your loved ones.