Bankhead National Forest is one of 3 national forests in Alabama and in my opinion, among the most beautiful national forests east of the Rocky Mountains. If you live close by, you need to make a trip, and we'll take a look at the best ways to experience it.
Hiking
There are too many hiking opportunities in Bankhead National Forest to name them all. But if you're looking for a place to start exploring, these areas have plenty of well-marked trails.
Sipsey Wilderness Area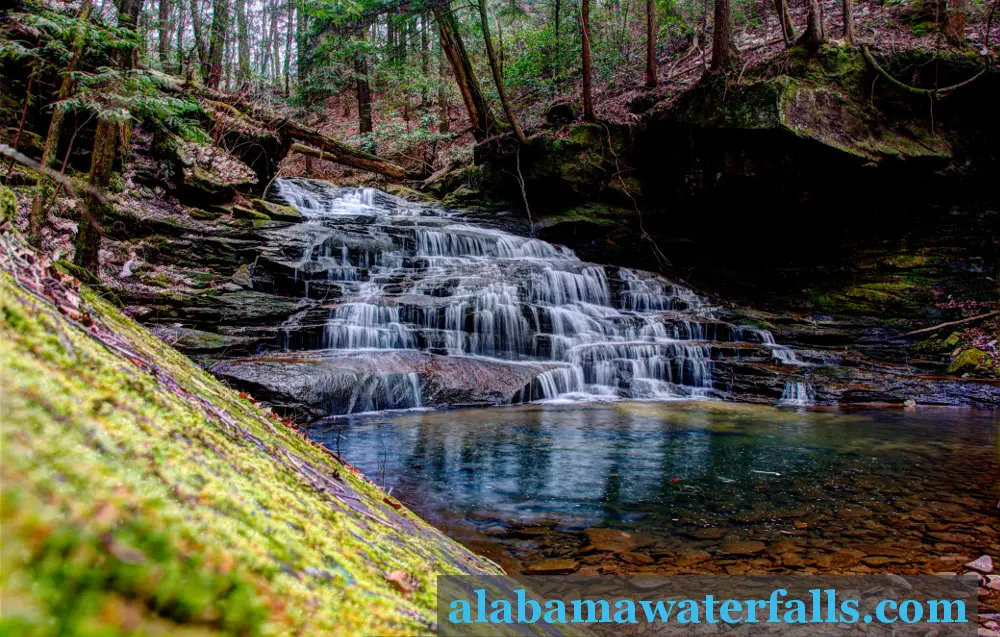 As a large family, we find renting a home for a night much more relaxing than a hotel, and it's so nice to have a place nearby to crash after a long day of hiking! You can find nice, affordable homes
on Vrbo
.
The Sipsey Wilderness Area is the gem of Bankhead National Forest. As a designated wilderness area, it's free of wheeled vehicles and most improvements. And, the designated wild and scenic river areas are second-to-none when it comes to scenic hikes. There are trails along most of the major waterways, and waterfalls fall over canyon walls practically everywhere you look in the spring!
Pine Torch Trail
The Pine Torch Trail is a multi-use trail that's over 12 miles long and open to bikes, hikers, and horses. You'll see a lot of forest and get plenty of exercise on this one!
Houston Recreation Area
Houston Recreation Area's campsites are currently closed, but the boat ramp on Lewis Smith Lake is available along with plenty of hiking opportunities near the Sipsey River.
Natural Bridge Picnic Area
Not to be confused with Natural Bridge Park in the town of Natural Bridge, this picnic area in BNF also features an impressive rock formation at the end of a ⅜ mile hike. The bridge isn't as large or complex as the one at Natural Bridge Park, but it's definitely worth a visit.
Corinth Recreation Area
Also on Lewis Smith Lake, Corinth Recreation Area also offers camping and water activities along with hiking trails!
Camping
A night out under the stars is a great way to clear your mind, connect with nature, and wonder at the beauty around us. Bankhead has some great camping spots! Many of them are dispersed wilderness sites for backpackers, but there are plenty of campgrounds with toilets and showers too. 😉
Corinth Campground
Corinth Campground within Corinth Recreation Area has shelters, campsites, hiking, and boating opportunities on Lewis Smith Lake. The camping season is March 13 – October 31. The day use fee is $10 and camping is $18-36 per night.
Clear Creek Campground
Clear Creek is the largest recreation area on Smith Lake. The camping season is March 13 – October 31. Single campsites run from $30-$52 per night while group camping sites are $75 per night. It's a great place to stay close to the water and near the heart of the national forest.
Brushy Lake Recreation Area
There are 13 sites at the Brushy Lake Campground with water and flush toilets available from March to November. There are no reservations, so the sites are strictly first-come, first-serve. The camping fee is $5 per night, and the day-use fee is $3 per vehicle. The 33 acre lake is great for boating, and fishing, and it's right in the heart of the best locations for hiking the canyons and creeks of the Bankhead National Forest.
Fishing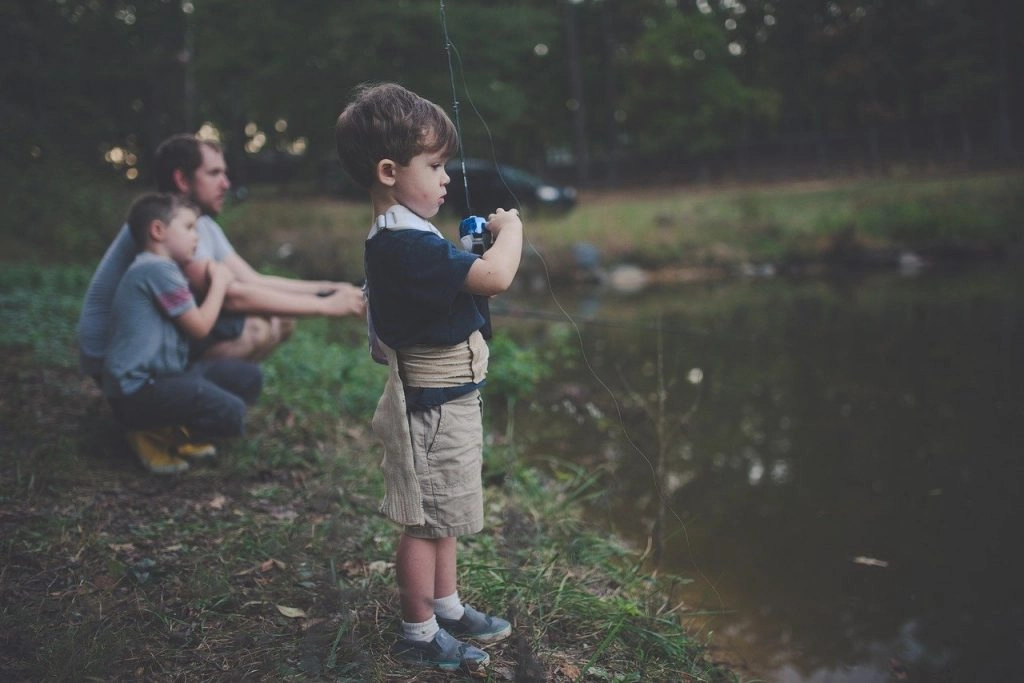 Houston Recreation Area, Corinth Campground, or Clear Creek Campground
Lewis Smith Lake is famous as a spotted and striped bass fishery, but hosts plenty of bream, largemouth, and catfish that can be caught from the shore as well. Houston Recreation Area, Corinth Campground, and Clear Creek Campground will all give you access to the lake for fishing.
Brushy Lake Recreation Area
Brushy Lake is 33 acres of green tinted water along Brushy Creek and adjacent to the campground. It's a nice spot for bass and bream that is rarely busy.
Kayaking & Canoeing
Bankhead National Forest has several navigable waterways, some of which will be easier in the spring and others that are viable year-round. Most of the remote canoe and kayak opportunities will be in the Sipsey Wilderness Area on Borden, Sipsey, Thompson, and Hubbard Creeks with open water opportunities on Brushy Lake and Lewis Smith Lake.
Brushy Lake – Brushy Lake Campground is a great base of operations to explore Brushy Creek or the rest of the central forest
Houston Recreation Area on Lewis Smith Lake – Day use fee $10 per vehicle.
Sipsey Wilderness Area – Common put-ins are at Thompson Trailhead, Hubbard Creek, Borden Trailhead, and Sipsey Recreation Area (map)
Waterfalls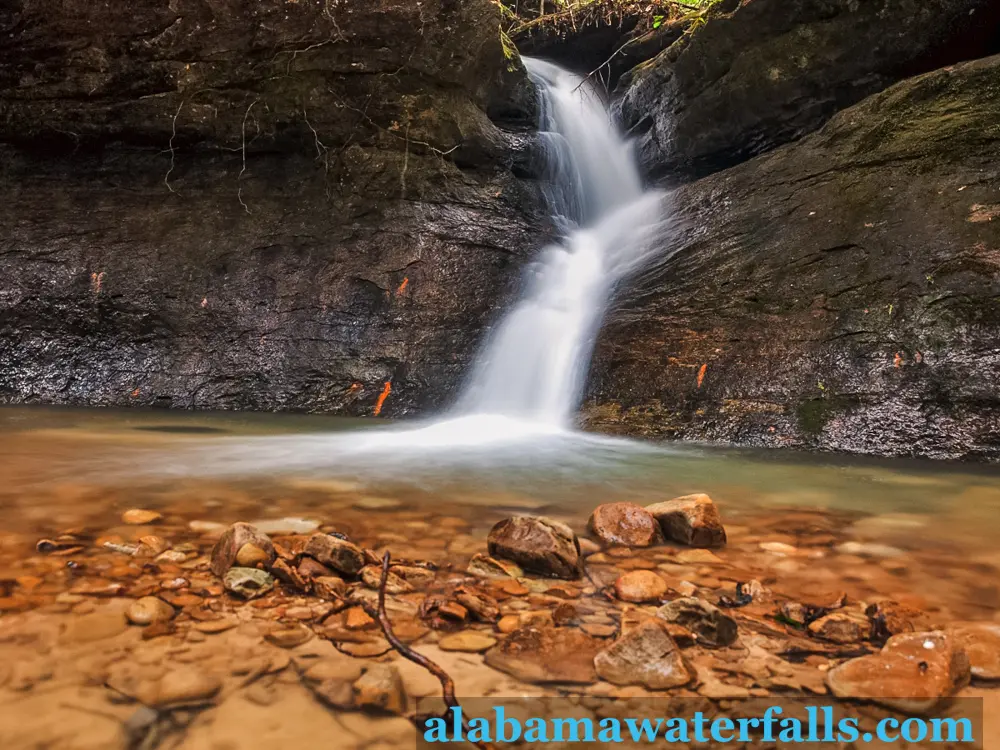 Bottom line:
There are hundreds of waterfalls that flow in the spring time in Bankhead National Forest. Practically every strip of blue on a map will have at least a couple, and many others that aren't on maps will too. Here are a few of the most popular ones!
Kinlock Falls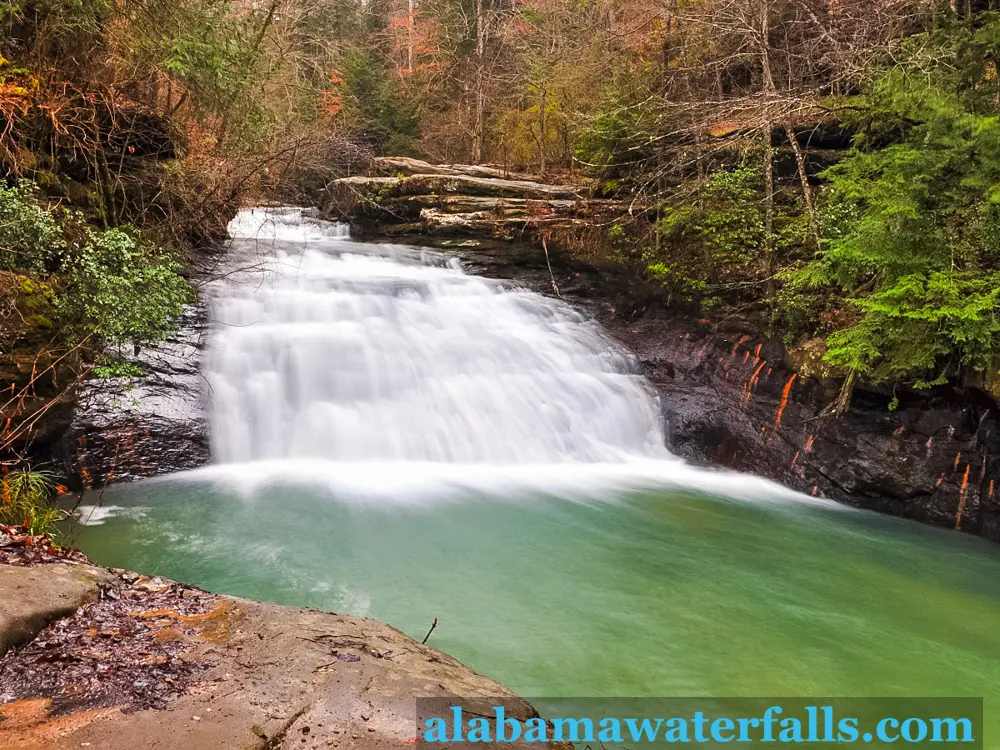 Kinlock Falls in Alabama's Bankhead National Forest is a very accessible cascade that's great for a couple of hours of fun just off of a park road. The large, deep pool at the base makes this a popular summer swimming hole.
Sougahoagdee Falls
Tucked into Bankhead National Forest, you'll earn your trip to Sougahoagdee Falls with a 4.5 mile hike, but you do get to see several smaller falls on the way in to break up the trek. This is a relatively flat hike on a trail with moderate use.
Wolfpen Falls
Wolfpen Falls is a 15 foot single drop fall in the Sipsey Wilderness Area that provides a great opportunity to get away from well-worn trails. There won't be a lot of water late in the summer though!
Eagle Creek Falls
Eagle Creek Falls is an off-the-beaten-path destination in the Sipsey Wilderness area of Bankhead National Forest. The canyon and creek offer a chance to see multiple falls in one day hike.
Deer Skull Falls
Deer Skull Falls is a unique opportunity to see falls at the confluence of two creeks in the Sipsey Wilderness. But, it's off of the major trails and be prepared to get your feet wet!
Little Ugly Creek Falls
Little Ugly Creek Falls is just above Deer Skull Falls in the Sipsey Wilderness area and is a fitting destination on a hike into the wilderness in this magical part of Alabama's Bankhead National Forest.
Mize Mill Falls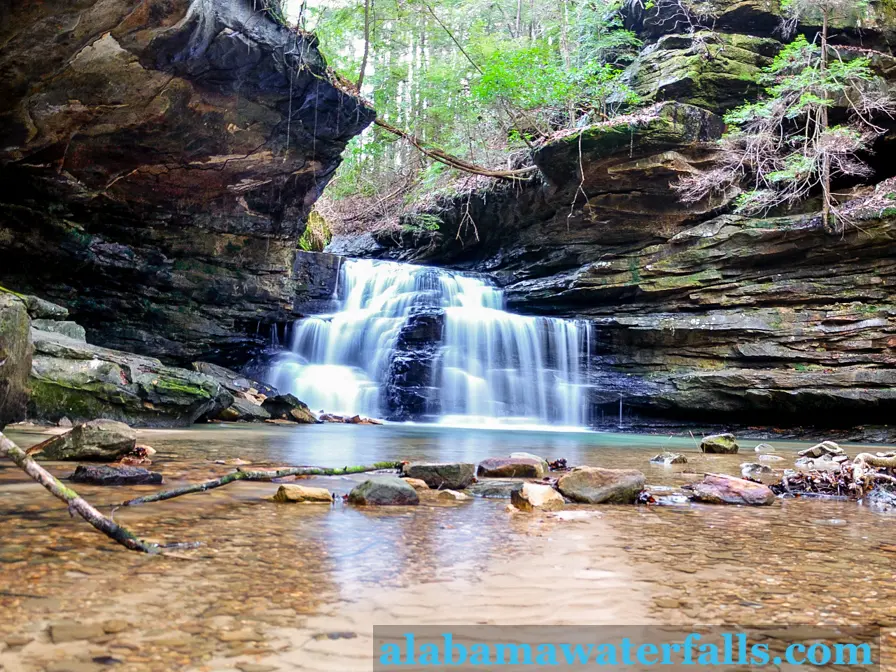 Mize Mill Falls is the first stop on a trip into the Sipsey Wilderness on the way to Turkeyfoot Falls just west of the Sipsey River. You can hear the falls from the road, so it's an easy trek for all ages to view from top. It's a challenge to descend into the canyon.
Parker Falls
Parker Falls is off of Kinlock Road on the west side of Bankhead National Forest. The first part of the hike in is pretty uneventful, but you get to see multiple waterfalls on your descent to the final destination in wetter weather.
Caney Creek Falls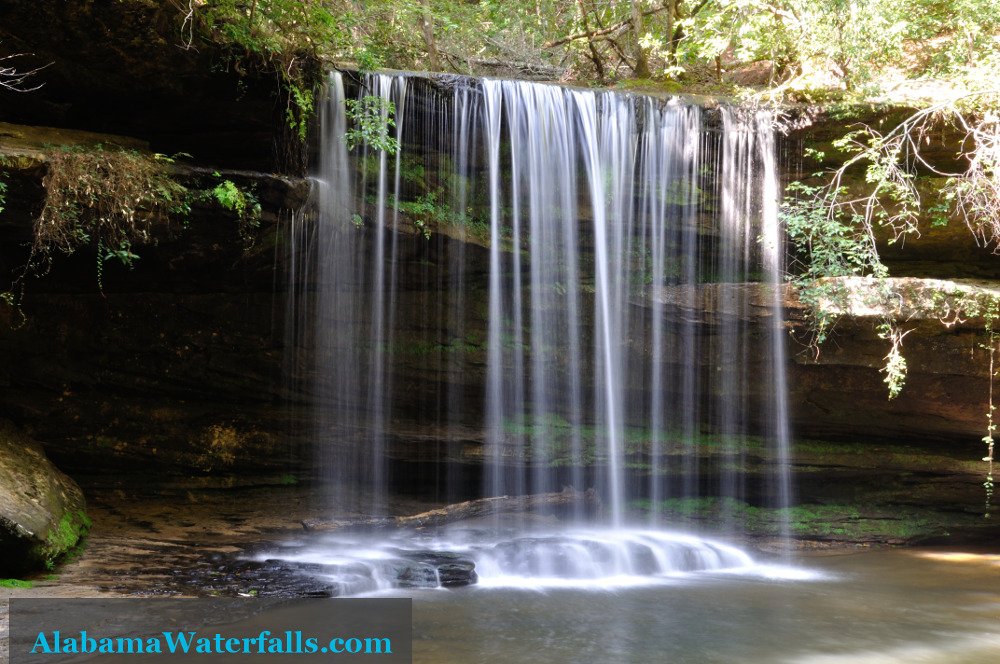 Caney Creek Falls and Upper Caney Creek Falls in among the most photogenic in Alabama. It's a bit of a hike in, and the hike out of the ampitheater can be tiring, but it's manageable for larger kids and dogs. Just use some caution on the descent into the small canyon to see the falls. Be sure to read our detailed Caney Creek trip guide about parking, cars have been towed!
Holmes Chapel Falls
Holmes Chapel Falls offers a scenic drop into a bowl carved into the sandstone that is so familiar to regulars in Bankhead National Forest. The hike is relatively flat and enjoyable along the creek to the main fall, with moss and boulders around every turn.
Coal Mine Branch Falls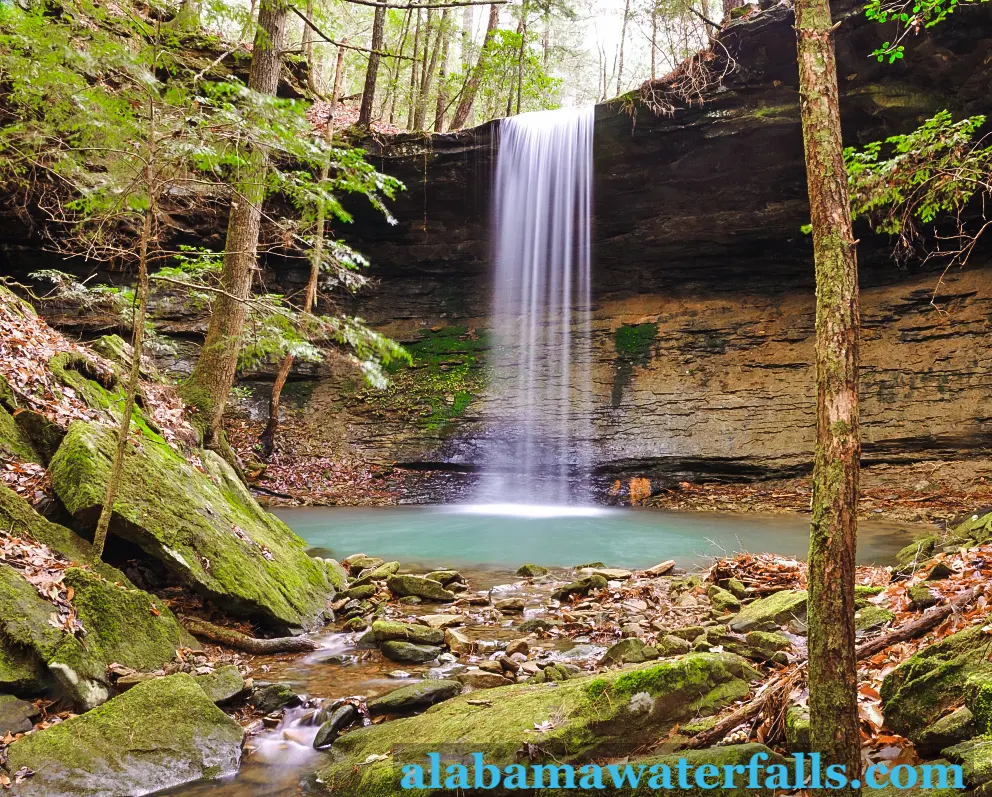 Coal Min Branch Falls is definitely off the beaten path. There's no trail per-se, so have a map and a compass as a backup in case your phone goes down, and know how to use them before you leave!
Off-Roading
The Flint Creek Multiple-use Trail has 16 miles of riding for motorcycles, ATV's, bikes, horses, and hikers. It's $3 per day per operator to use the trail.
Horseback Riding
For those looking for a place to ride horses, there are several options in Bankhead. As mentioned above, the Flint Creek Multiple-Use Trail offers 16 miles of trails with a $3 fee.
Next, the Owl Creek Trail System is also $3 for parking at the trailhead and has 25 miles of trails. Owl Creek Horse Camp offers overnight horse camping along the trail and is $5 per night. https://www.fs.usda.gov/Internet/FSE_DOCUMENTS/fseprd690596.pdf
The Pine Torch trail is the next good option, starting close to the Pine Torch Church. It's open to mountain bikers, hikers, and riders with a $3 fee
Mountain Biking
If you'd like to cover more ground than hiking and off-roading or horses aren't your thing, mountain biking is a great option. There are several places you can see the forest from your bike.
Pine Torch Trail is a loop that's also open to horses and hikers. The fee at the trailhead is $3 to use the trail. It is about 12 miles but also runs into the Brushy Creek horse loop and eventually the Owl Creek Trail, offering an extended trail system that will really let you put the miles on.
The Flint Creek Multiple-use Trail is also open to mountain bikers and offers 16 miles of trail. Like most areas, there's a $3 daily use fee.
Shooting
Hurricane Creek Shooting Range has 25, 50, and 100 yard ranges and is open year round. The fee is $3 per vehicle to use the range.
Hunting
For hunting, there are a couple of good options. In Bankhead National Forest, you can hunt in most areas while taking care since you're sharing the forest with other non-hunters. State and federal regulations will apply to your trip. There are, however, some rules about where and for how long you can camp as well as permanent fixtures. In short, you can't change anything to "improve" the area for hunting.
A good starting place are the openings and wildlife plantings.
Wolfpen Hunters Camp near the Sipsey Wilderness Area is available as a base of operations for multi-day trips.
Black Warrior WMA is 98,000 acres within the forest for hunting that includes the Sipsey Wilderness Area as well as land east of Highway 33. It has additional state regulations, so be sure to check out the map, regs, and permit here.
Now get out there!
As you can see, there's tons to keep you busy in Bankhead National Forest. You could spend years exploring and never see it all!
Don't forget to practice Leave No Trace principles and leave the forest like you found it for future generations!