Eagle Creek Falls is an off-the-beaten-path destination in the Sipsey Wilderness area of Bankhead National Forest. The canyon and creek offer a chance to see multiple falls in one day hike.
At a Glance
2 mi round trip
Nice View
Kids OK
Dogs OK
Location:
Near Double Springs in
Bankhead National Forest
Alabama (
maps & directions
)
Gear:
Our
favorite snacks
(love the white chocolate), 
camera gear
, a map, and a compass
Gallery:
Check out
the pictures here
Eagle Creek Falls - Trip Details
As a large family, we find renting a home for a night much more relaxing than a hotel, and it's so nice to have a place nearby to crash after a long day of hiking! You can find nice, affordable homes
on Vrbo
.
Eagle Creek Falls is the first stop in what could be a full hike of waterfall visits if you have the time for it.  It's a gradual cascade of about 20 feet or so with a small pool at the bottom.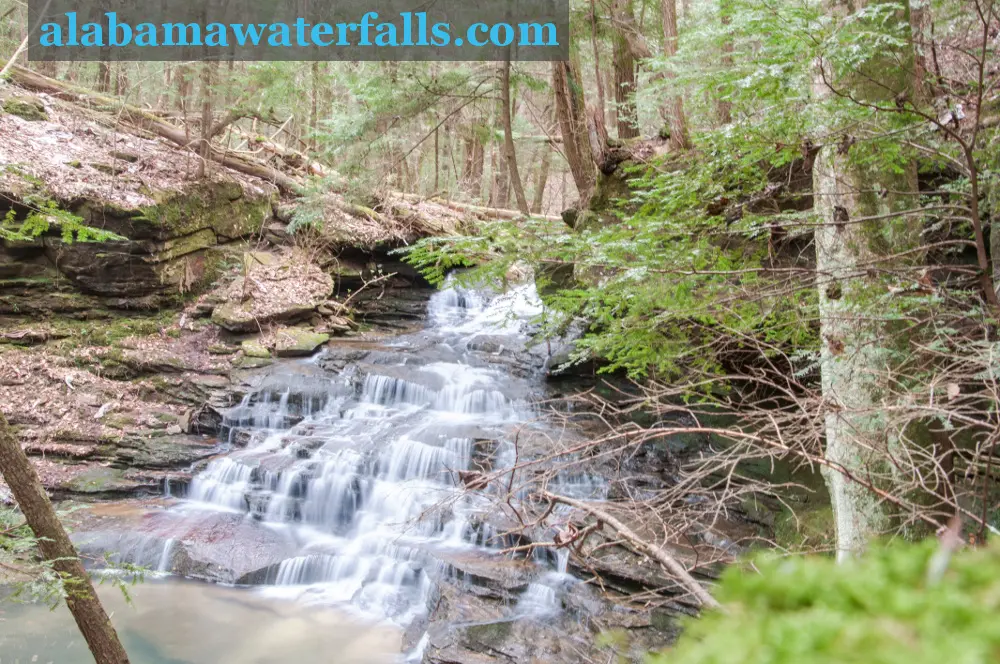 You'll have to drop off of Cranal Road and hike off-trail for a while before you hit the creek and follow it down to the falls.  If you continue on, there are several smaller falls running into Eagle Creek as you make your way north to Little Ugly Creek.  Plan on coming in warm weather and getting your feet wet or wearing waterproof boots, as several creek crossing will be required because of the canyon walls and steep banks in many places.
Check out these awesome shots that Lane Leopard sent over for us to enjoy.  He's much better at this than I am!  Click on the image to check out his Instagram feed too for more great shots.
The trail down Eagle Creek will take you down the left side of the falls, which will be tough for dogs or small kids as it's a bit precarious.  Instead, you can cross the creek just above the falls and walk up and around the west side of the falls.  Just be careful with dogs and small children as you walk by the precipice near the small basin with the falls.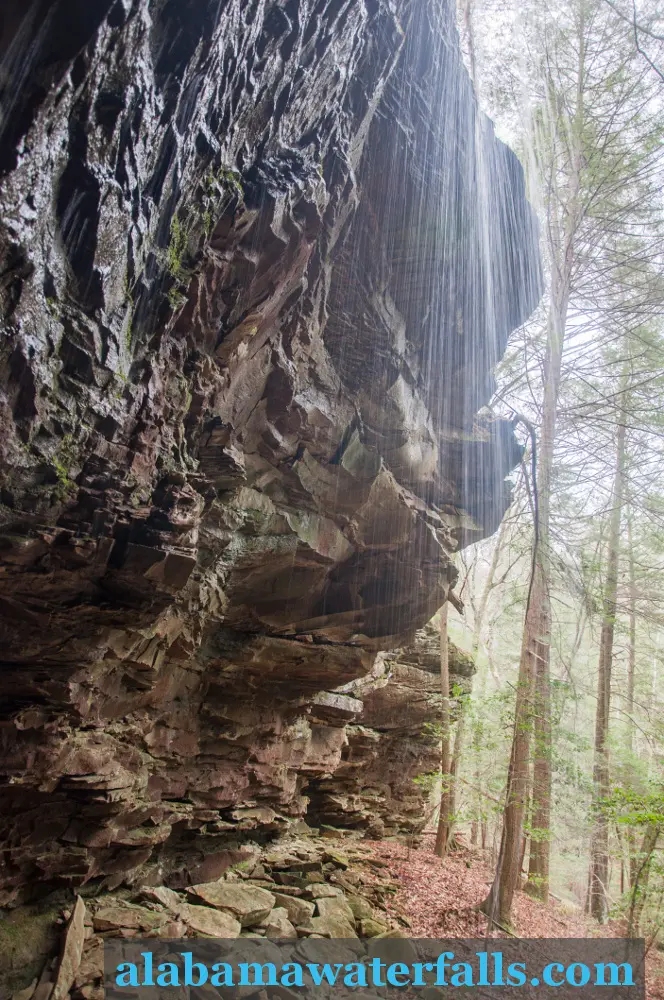 The smaller falls downstream will likely dry up in the depth of summer, though the rock bluffs and micro-climate of the canyon (cool and moist) are still cool to explore.  The GPS track on the map below records my visit to Deer Skull Falls and Little Ugly Creek Falls after a stop at Eagle Creek Falls.  It makes a great trip into the wilderness if you're looking for a day outdoors.
More Waterfalls around Bankhead National Forest
Eagle Creek Falls Map, Directions, and Resources
Directions

Get Directions

Parking

$3 per vehicle at the Sipsey River site, free on Cranal Road

GPS Coordinates

34.2894,-87.4456
Weather – Upcoming Forecast