Visit DeSoto Falls in Alabama inside DeSoto State Park for gorgeous, unencumbered (yikes!) views of this impressive 107 foot waterfall.
At a Glance
0.1 mi round trip
Nice View
Not for Kids
Not for Dogs
Location:
Near Fort Payne in
Desoto State Park
Alabama (
maps & directions
)
Gear:
Our favorite snacks and
camera gear
Gallery:
Check out
the pictures here
DeSoto Falls - Trip Details
As a large family, we find renting a home for a night much more relaxing than a hotel, and it's so nice to have a place nearby to crash after a long day of hiking! You can find nice, affordable homes
on Vrbo
.
DeSoto Falls is an impressive sight after a rain at over 100 feet tall. And, you can drive right up so it's easily accessible for all. Just be careful to keep an eye on your kids and dogs around the falls, railing and fencing around the falls is incomplete, and people have often died here (usually swimming) over the years.
The falls and park facilities are at the end of DeSoto Falls trail, and there is even picturesque DeSoto State Park Lake to enjoy above the falls with a small fall over its dam.
Take the pathway down to the falls themselves and continue down to the end of the railed section on the right for a truly harrowing view of the falls overhanging the basin with no railing.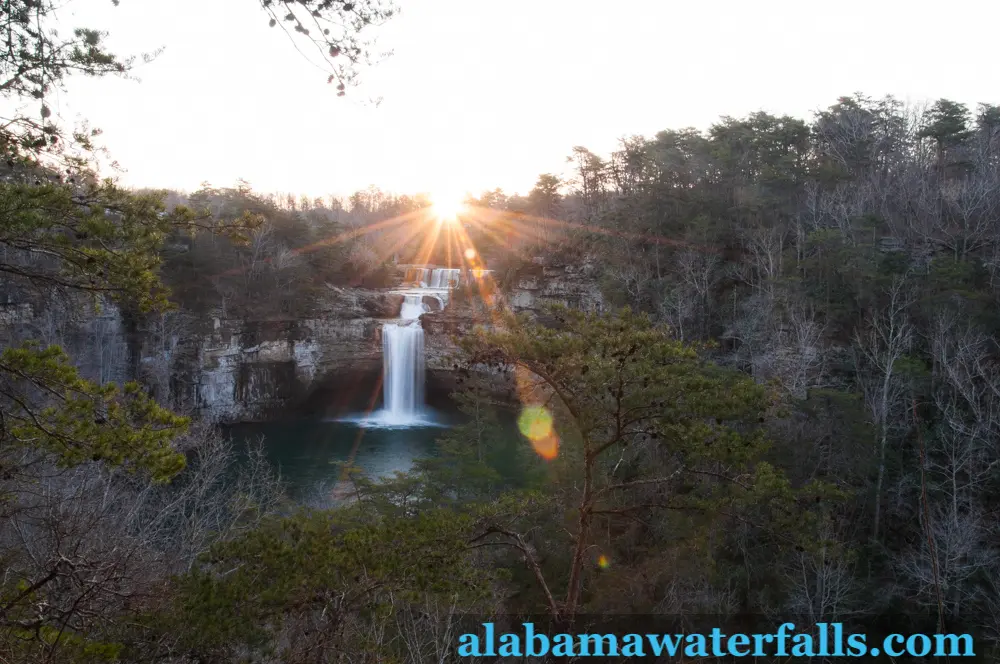 More Waterfalls around Desoto State Park
DeSoto Falls Map, Directions, and Resources
Directions

Get Directions

Parking

-

GPS Coordinates

34.706611, -83.915250