With a population currently estimated at 212,237, Birmingham, Alabama is the largest city in the state. It was even called the "Magic City' in the past, because it grew so quickly. Today, medical research, banking and services have become driving forces of their economy.
If you are a nature lover like me though, don't let the thought of traffic and high rises scare you as Birmingham is full of things to do for nature lovers. Here's a look at the best outdoor sites and attractions.
Birmingham Botanical Gardens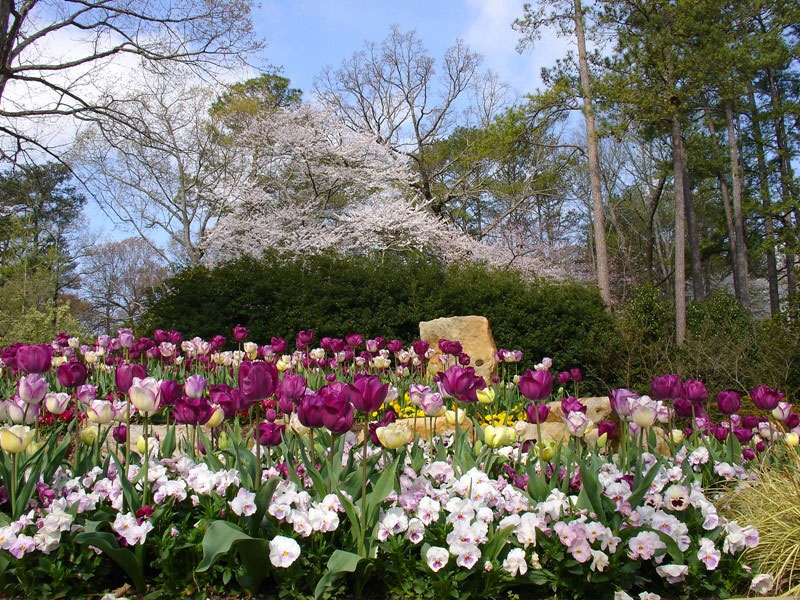 As a large family, we find renting a home for a night much more relaxing than a hotel, and it's so nice to have a place nearby to crash after a long day of hiking! You can find nice, affordable homes
on Vrbo
.
If you are a plant enthusiast, a visit to the Birmingham Botanical Gardens is a must! It's home to over 25 thematic gardens, more than 12,000 different plants and is the largest living museum in Alabama with 67.5 acres of land. It also features the largest public horticulture library in the United States, conservatories, gardens such as a wildflower garden, Southern Living garden, rose gardens and even a traditional Japanese garden. It is free of charge and open all year round so you don't have an excuse not to visit it.
Oak Mountain State Park
Oak Mountain State Park in Pelham is the largest state park in Alabama. It boasts of 9,940 acres of lush green, miles and miles of walking and biking trails, camping and fishing grounds and a lot more. If you are a waterfall fan just like me, the hike to Peavine Falls - a 65 foot tall waterfall - is definitely worth a trip.
Talladega National Forest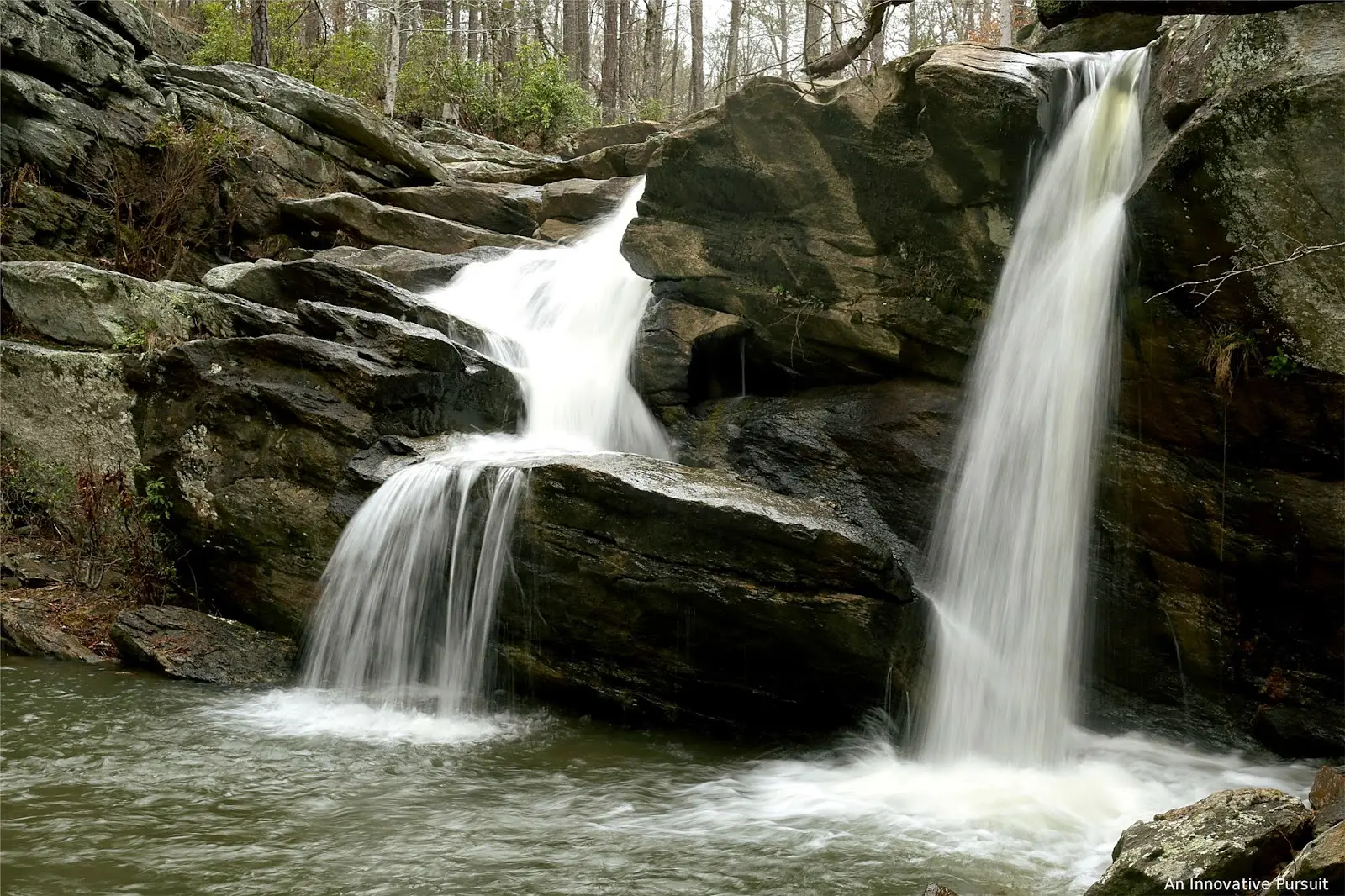 Located at the edge of the Appalachian Mountains, the Talladega National Forest is great for a weekend getaway or day trip for outdoor enthusiasts. With 392,567 acres of natural beauty, you can enjoy the endless trails and wilderness the area has to offer. And of course, the breathtaking Cheaha Falls - with its multiple falls, and Saltcreek Waterfalls - with its beautiful cascading waterfalls, are sights to behold, so make sure you visit those too. Visit our trip guides on Cheaha and Saltcreek Falls for more info on how to get there and what to expect.
Moss Rock Preserve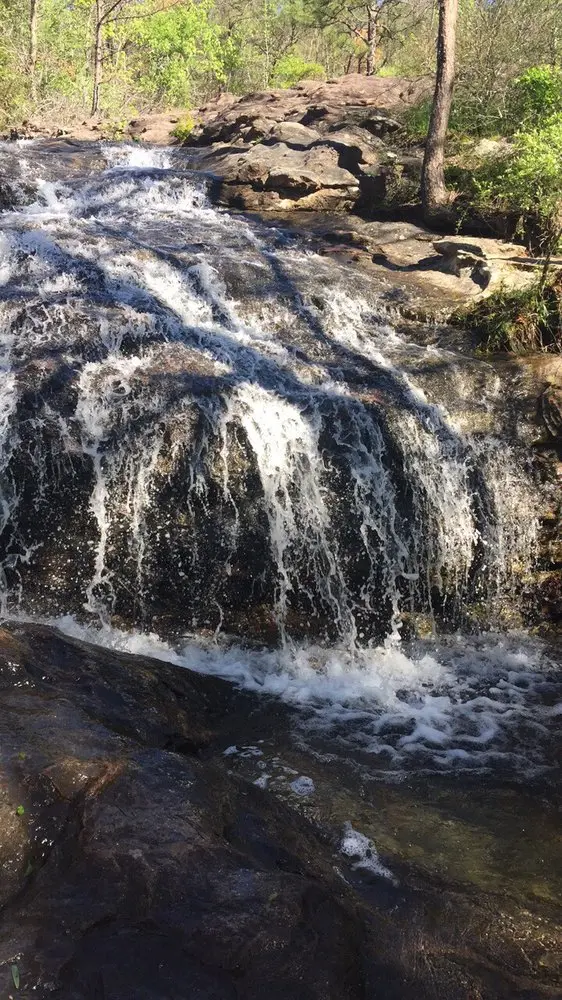 Located in Hoover, Alabama, Moss Rock Preserve is just 18 minutes away from Birmingham. It consists of 349 acres of lush forest and water systems, wildlife and other natural features. It has about 12 miles of hiking trails apt for kids, beginners or experienced hikers, boulder fields for rock climbers and is even home to 6 rare plant species for plant enthusiasts. A rare variant of Little River Canyon sandstone glade can also be found here. If it is a waterfall you're looking for, Moss Rock Preserve has it too!
Red Mountain Park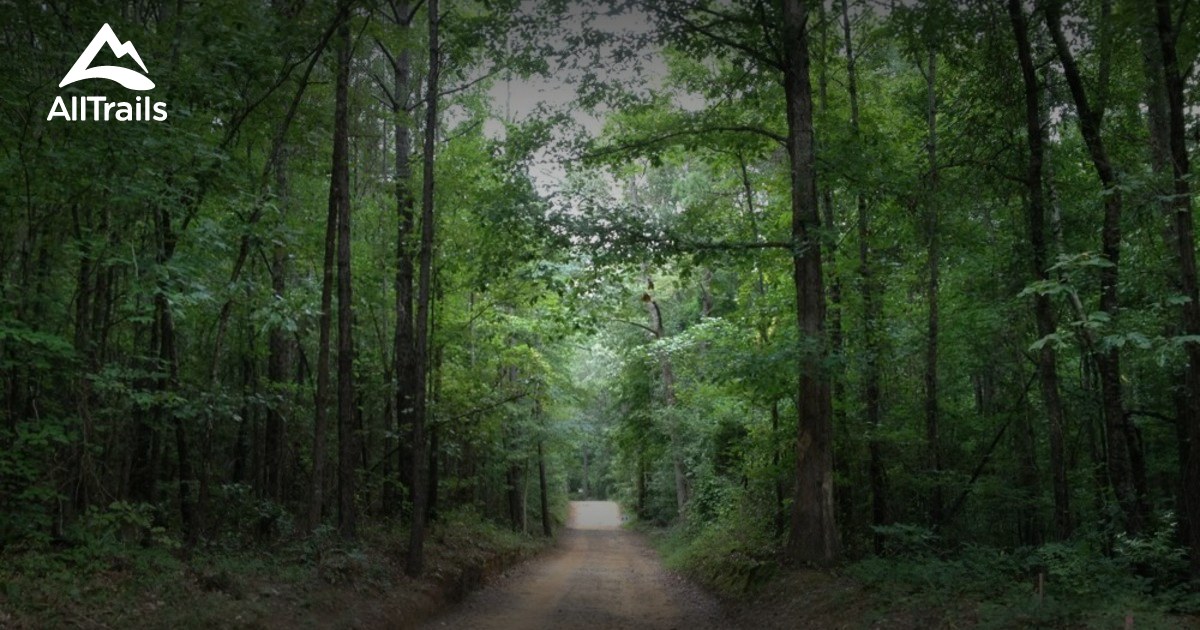 Red Mountain is part of the Ridge and Valley region of the Appalachian mountains. The name originated from the rust-stained rocks and red hematite iron ores than can be found in the area. It also has a variety of wildlife with 98 bird species, bobcats, deer and other wildlifes native to Alabama. Unfortunately, invasive plants such as Mimosa trees and chinese privet abound in the area.
Vulcan Park
The Vulcan statue in Vulcan Park is the world's biggest cast iron statue with a height of 56 feet, upon a 124 foot pedestal. It depicts Vulcan, the Roman god of fire and forge, reflecting the city's roots in the iron and steel industry. It sits atop the Red Mountain and provides a spectacular panoramic view of Birmingham and its surrounding cities. The park offers indoor and outdoor activities as well as a 10 acre urban green space.
Birmingham Zoo
Birmingham Zoo is one of the most popular attractions in the area. It's 122 acres of land serve as home to about 700 animals of 230 species from all over the world. It has red pandas, lions, zebras, jaguar, giraffes, hippos, rhinos and even a herd of male African elephants in an area they call "Trails of Africa". The zoo not only offers visitors a chance to see different animals but also educate and enlighten them about global wildlife conservation efforts.
Railroad Park
Railroad Park is also called "Birmingham's Living Room" as it offers 19 acres of green space for family activities, cultural events, concerts and other activities. It has more than 600 trees, different kinds of flowers and also ponds, streams, and even a lake. You can have a picnic there, rest under a shade, or even run / bike in a number of trails around the area.
Ruffner Mountain Nature Preserve
Ruffner Mountain used to be a mining site but was later on converted into a park. With 1,036 acres, it is considered to be one of the biggest nature preserves in the country. It was actually left barren from the various mining done in the area in the past, but joint efforts of the community have brought the site back to life, and it's is now teeming with native plants and animals. Enjoy 14 miles of hiking trails, abundant wild flowers, and different kinds of birds. Or you can visit some of the abandoned mines or quarry sites, some of which are connected to trails like The Overlook Trail which provides a bird's eye view of the city.
No matter which of these you pick, you're bound to find a great adventure! We'd love to hear about your trip and your favorite spots too. Just leave a comment below and follow us on Faceook or Instagram if you want to find more adventures outside in Alabama!