Starry night. Fresh air. Green surroundings. Waterfall sound. Close your eyes and picture it. Isn't it just perfect? 🙂
We've compiled a list of all of the places in Alabama that you can go camping next to a waterfall. What a cool opportunity, right? The only question is when to go!
Noccalula Falls Campground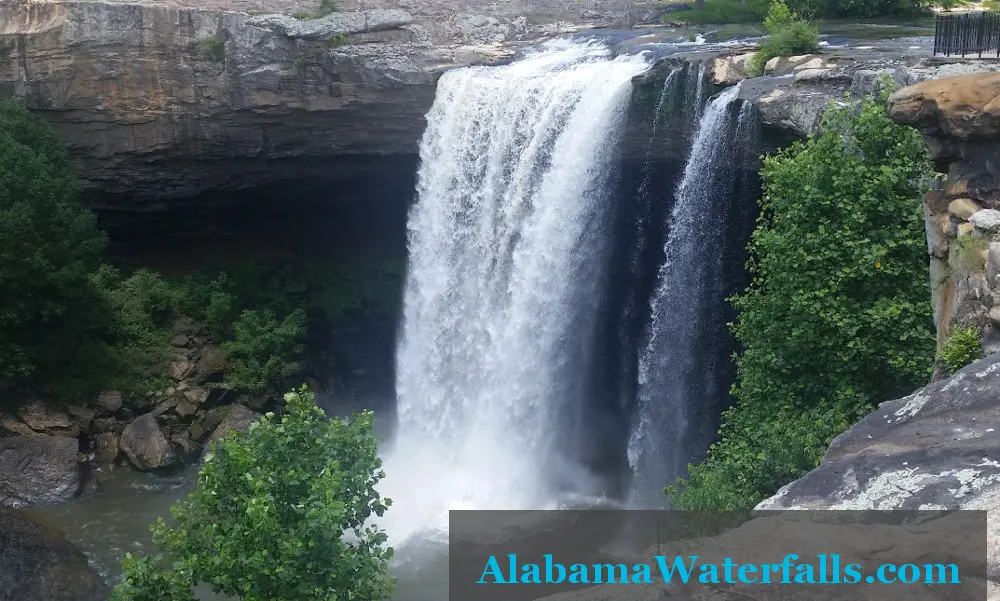 Find a place to stay nearby at
HomeAway.com
Located in Gadsden, Alabama, Noccalula Falls Campground is part of the Noccalula Falls Park Complex. It has 126 sites, 75 of which are full hookups. Amenities include cable TV, WIFI, laundry facilities, showers, swimming pool and recreation hall among others. There is also a nearby petting zoo, a train for sightseeing, historic buildings, hiking trails and of course, access to the majestic Noccalula Falls. Just follow the Black Creek Trail which is easily accessible from the campgrounds and see the 90 foot falls in all its glory.