Alabama has such a rich history and culture that people often visit to know more about it. From Civil Rights historic sites to various art and science museums, it sure has enough attractions to entice visitors.
For outdoors lovers like me though, Alabama has more to offer than that. It also boasts many beautiful natural attractions perfect for all ages. So if you just want to sit back, relax and enjoy the natural scenery, then Alabama can be the place for you. Take a look at our top 10 Alabama attractions for nature lovers below and schedule a visit soon.
Caney Creek Falls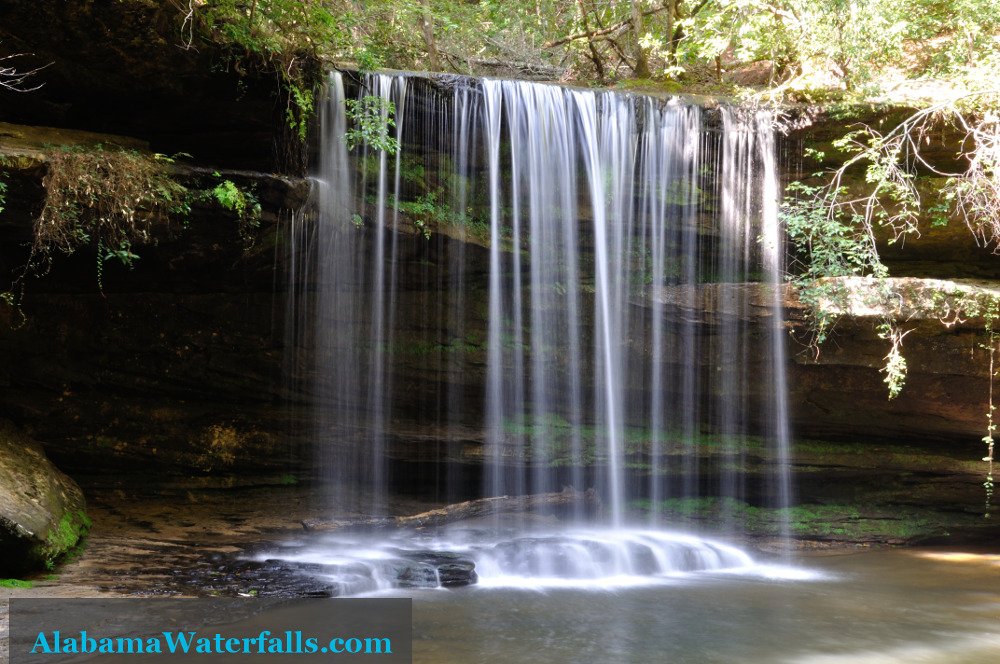 As a large family, we find renting a home for a night much more relaxing than a hotel, and it's so nice to have a place nearby to crash after a long day of hiking! You can find nice, affordable homes
on Vrbo
.
Touted as the most beautiful falls in the state, Caney Creek Falls and Upper Caney Creek Falls are located just outside the Sipsey Wilderness. It is an easy 3 mile hike where moss covered rocks and evergreen trees surround you. Water flows year round but during a heavy downpour, two curtains of water can be seen cascading down into the swimming hole below it, adding beauty to the falls.
Visit our trip guide to learn more about the area and the hike.
DeSoto Falls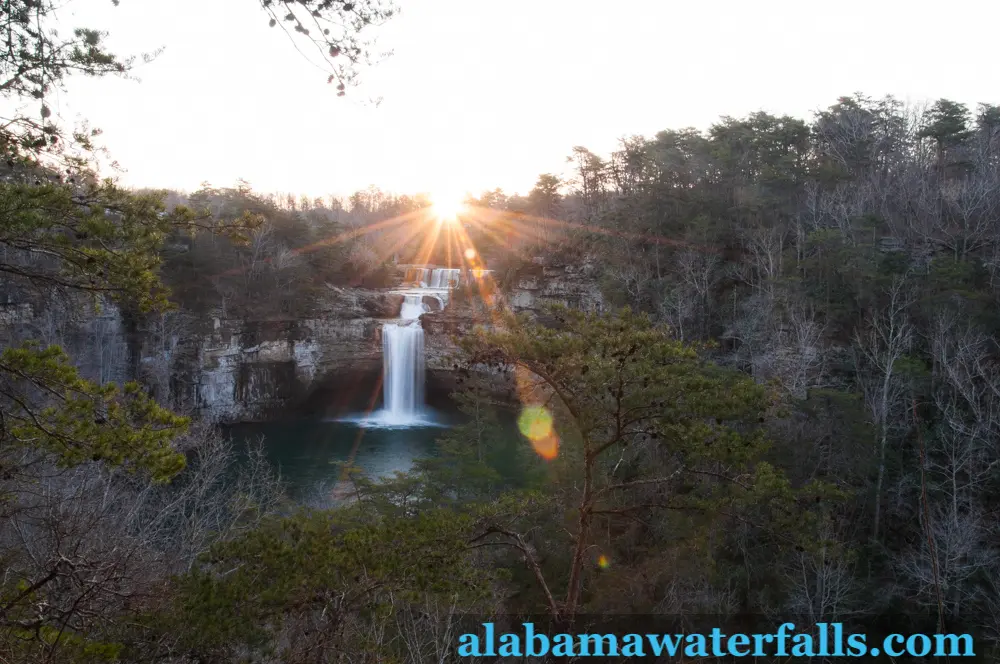 Standing over a hundred feet, DeSoto Falls is one of the most popular falls in Alabama. The beautiful rock formations that surround it add to the majestic feel of the falls. Hiking, fishing, kayaking and wildflower hunts are just some of the activities you can do while visiting DeSoto State Park.
Head over to our DeSoto Falls page for more pictures and directions on how to get there.
Talladega National Forest
One of the four national forests of Alabama, Talladega National Forest is a 392,567 acres of land that features hiking trails, upland hills and low mountains, and picturesque waterfalls. It used to be a wasteland due to excessive logging but thankfully, it was bought by the federal government in the 1930s and restored to natural gem that is today's Talladega Forest. Now, pine trees are abundant, and ecosystems are diverse.
One of the main draw of this forest is the Pinhoti Trail --- the longest trail system at 339 miles, crossing Alabama and Georgia.
Cheaha State Park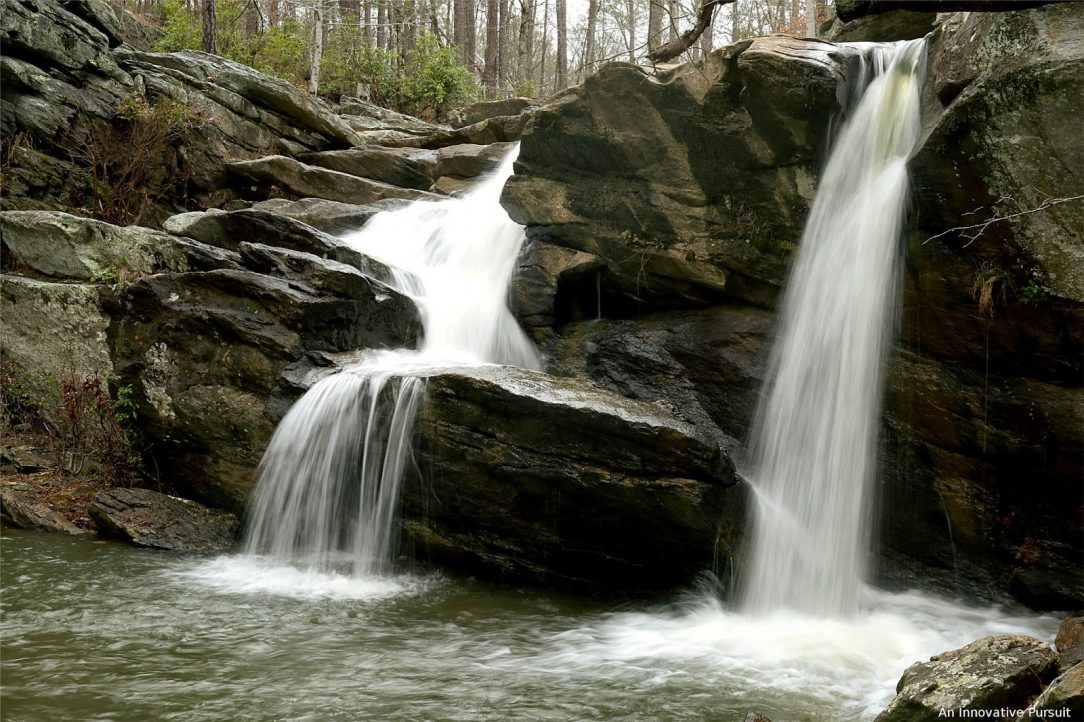 Home to Cheaha Falls, a beautiful three-tiered falls that cascade from its surrounding rocks, Cheaha State Park is nestled in the heart of the Talladega National Forest. It is a must-see as the park offers a lot to outdoor enthusiasts, such as scenic views, numerous hiking and biking trails, and campsites. Cheaha Mountain, the highest point in Alabama, is also in this state park.
Don't forget to visit our Trip Guide to Cheaha Falls for more information on how to get there.
Salt Creek Falls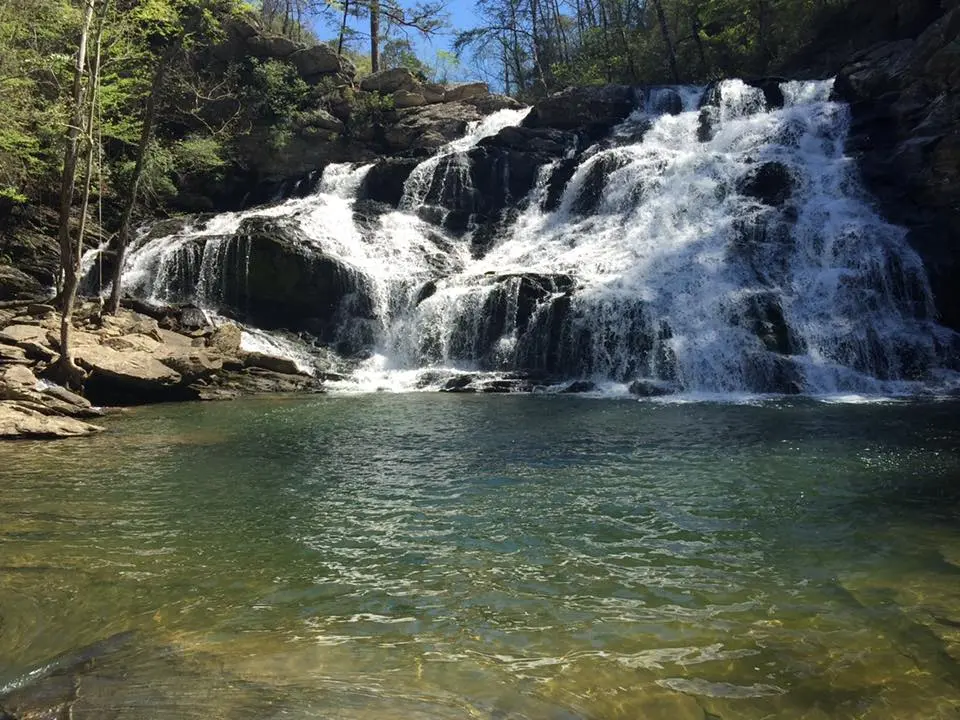 Another beautiful waterfall that makes Talladega National Forest its home is the Salt Creek Falls. It is considered one of the best cascade type of waterfalls in the state but because of that also, extreme caution is advised when hiking towards it as high cliffs surround the falls. Despite the danger though, this remains a popular destination for locals both for swimming and cliff diving. The trail towards Salt Creek Falls is short but the hike back up is uphill, making it a strenuous one.
We have a trip guide on Salt Creek Falls so make sure to check it out before hiking to the falls.
Dismals Canyon
Located in Franklin County, Dismals Canyon is one of the hidden gems of Alabama. Don't be deceived by the name though as there is nothing dismal about the place, far from it. It is an 85 acre oasis where dismalites, a rare glowworm, abound. Dismalites glow to attract food and seeing the canyons glow at night because of them is such a magical view. There are guided twilight tours to see this but these fill up quickly so make sure that you schedule your visit in advance.
Aside from dismalites, Dismals Canyon, a National Natural Landmark, is also home to a large variety of flora and fauna and two waterfalls - Rainbow Falls and Secret Falls. You can even see the Champion Tree here, a massive 360 year old Canadian Hemlock tree.
Little River Canyon National Preserve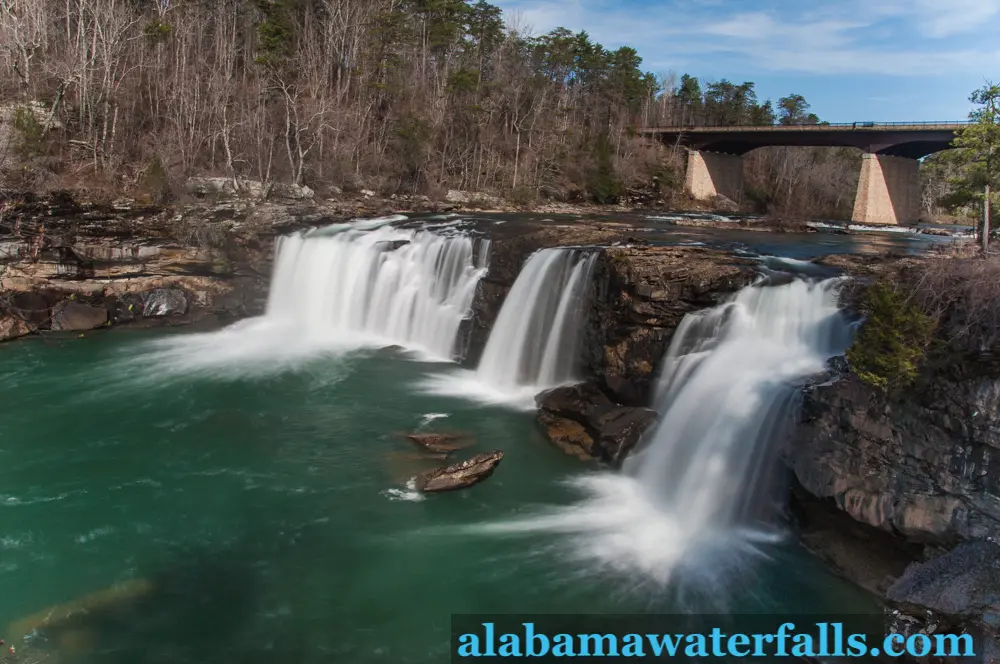 The Little River Canyon National Preserve is located atop Lookout Mountain and is home to a plethora of plants and animals. Little River Falls, a picturesque set of waterfalls and popular swimming spot, can also be found here. It has a year-round water flow and has picnic tables surrounding the area so make sure you bring your friends or family with you.
Learn more about the trip details for Little River Falls here.
Dauphin Island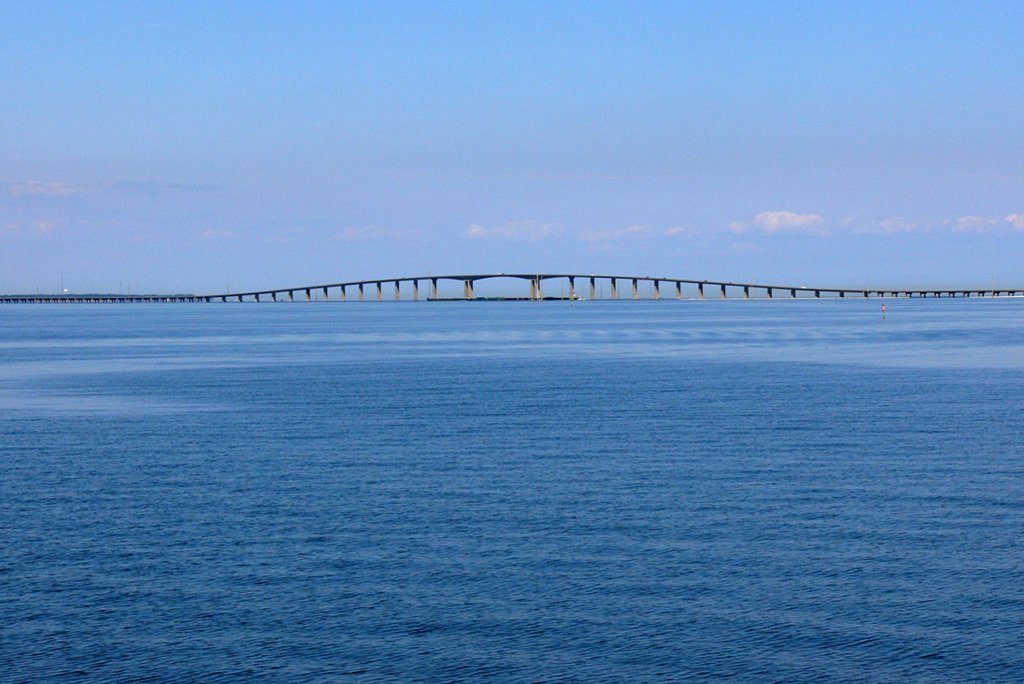 Source: https://www.usharbors.com/harbor/alabama/dauphin-island-al/
Dauphin Island is a 14 mile barrier island located in the Gulf of Mexico and is three miles south of Mobile Bay. It is connected to mainland Alabama through a three mile long and high rise bridge, but there are also ferries that can take you to and from the island. The island is popular as it offers tranquil white sand beaches, a campground, hiking trails, the Audubon Bird Sanctuary - a 164 acre area where 420 species of birds are known to stop and rest during migration thus earning the title "America's Birdiest City" for three consecutive years. You can also find the Dauphin Island Sea Lab and Estuarium - where you will learn and see more than 100 marine species, the Indian Shell Mound Park, and the historic Fort Gaines.
Noccalula Falls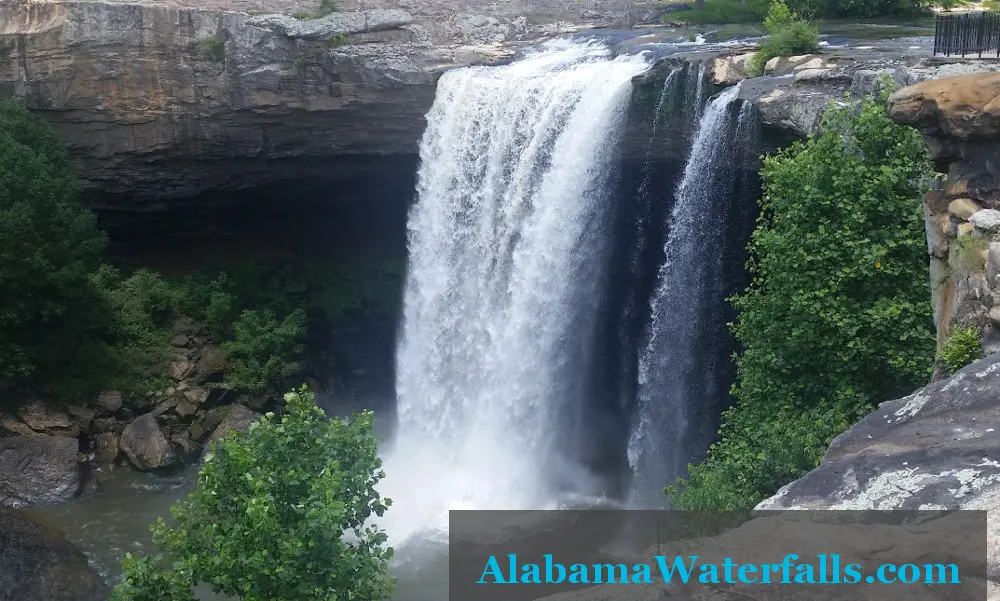 One of the most popular falls in Alabama, Noccalula Falls is a 90 foot single drop waterfall located in Gadsden. Cherokee legends say that a young maiden chose to jump over the falls than marry a rich chief her father wanted her to marry. To this day, you will see a 9 foot tall statue of her near the falls.
Complementing the falls are hiking trails, a lake, a petting zoo, and a botanical garden making it a one-stop shop for the whole family. Make sure you visit our page on Noccalula Falls to give you a glimpse of what to expect.
Gulf State Park
Source: https://www.alapark.com/gulf-state-park
Gulf State Park in Gulf Shores has been named Alabama Tourism Department's 2018 Attraction of the Year. And, we can totally see why. With more than two miles of white powdery sand beaches, campsites and nearly a 500 full-hookup campground for RVs, 25 miles of nature walks and biking trails, golf course and various water activities like fishing, kayaking, parasailing, paddle boarding and jet skiing, Gulf State Park is the ultimate destination for the whole family.