Waterfalls are wonderful on their own, but imagine one inside a cave! Thinking about it is enough to make me want to drop everything and just go. Check out these amazing pictures!
Stephen's Gap
Source: https://alabamaliving.coop/article/spectacular-stephens-gap/
Stephen's Gap is the favorite cave for photographers. It is located in Woodville and is just a short drive from Cathedral Caverns. It is best to be there around noon so you can see light rays beam through the gaps. The waterfall that flows in the cave serves as a perfect backdrop for light to reflect, creating incredible beams of light in the cave. Just a reminder though, this gem requires a permit and caving skills, so make sure you get one before heading there. Visit scci.org for more instructions on getting the permit.
Neversink Falls
As a large family, we find renting a home for a night much more relaxing than a hotel, and it's so nice to have a place nearby to crash after a long day of hiking! You can find nice, affordable homes
on Vrbo
.
Neversink Pit is one of the most photographed sinkholes in the country. It is home to the Neversink Falls which, with its ribbony flows of water, serves as a backdrop for adventurers who opt to rappel down the pit and into the cave system below it. The pit is 40 feet wide at the top and the total drop is 162 ft. As it is a long rappel down, a permit is required to keep people safe. If you're interested in a trip, visit our page for a detailed trip guide on Neversink Pit and Falls.
Topless Dome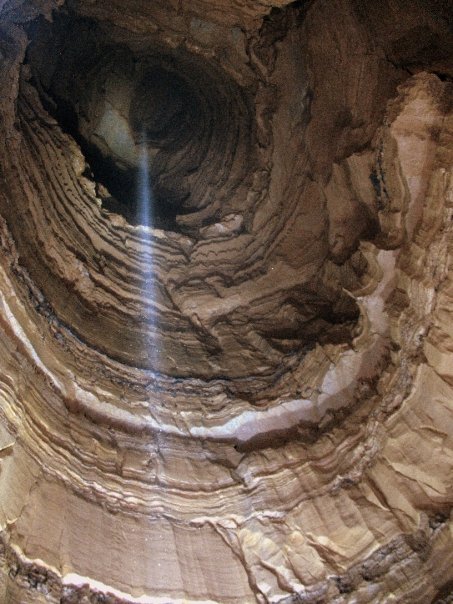 Source: https://flavorverse.com/wp-content/uploads/2017/04/Waterfalls-Alabama-Kings-Shower.jpg
Topless Dome, located within the Tumbling Rock Cave in Jackson County, is a marvel to look at. It is a three to six hour cave hike so make sure you are fully equipped and ready if you decide to visit this beauty. There's also a 6' falls called King's Shower in the same section. Your reward after that spelunking activity? A 396 foot vertical drop waterfall! And if that isn't enough, the cave itself offers some very nice stalagmites, stalactites and column formations, one of which is called the Elephant's Feet due to its massive size.
Visiting these falls may seem more strenuous than our usual hikes to other falls. But hey, sometimes great things require great effort, don't you think? 😉